Introduction
In this arti­cle we see how to add edge loop to a 3D mod­el to obtain extra geom­e­try allow­ing us to increase the detail on our model.
Adding edge loops to a model in Blender
We start with a 3D mod­el like the one shown in fig­ure 1, what we want is to add sub­di­vi­sions to the mesh dis­trib­uted along the cylinder.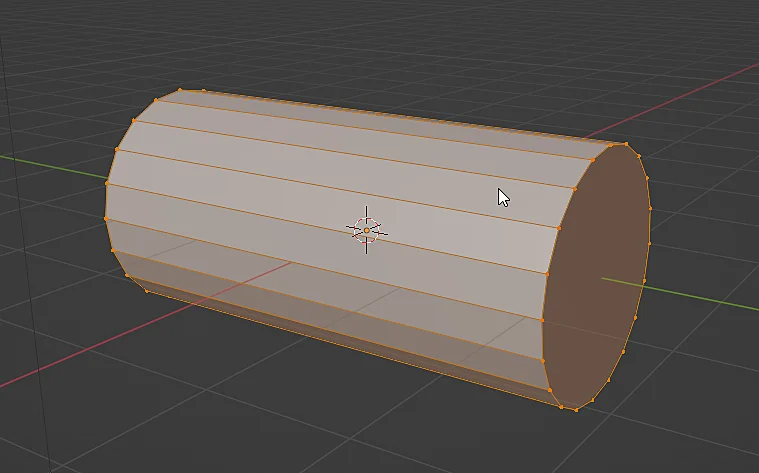 Press CTRL+R and move the mouse to the object you want to cut until you see a rep­re­sen­ta­tion of the new edge loop as shown in fig­ure 2, if you left click on that moment you will cre­ate the edge loop, but you can also increase the num­ber of sub­di­vi­sions by turn­ing the mouse wheel, so you get what you see in fig­ure 3, a cer­tain num­ber of edge loops equi­spaced along the model.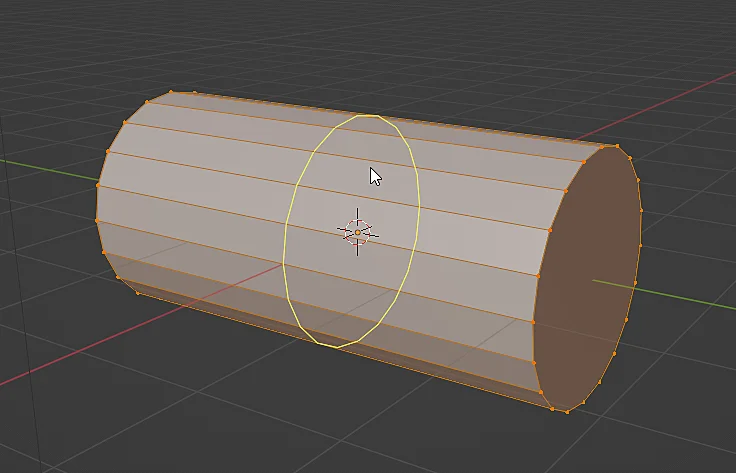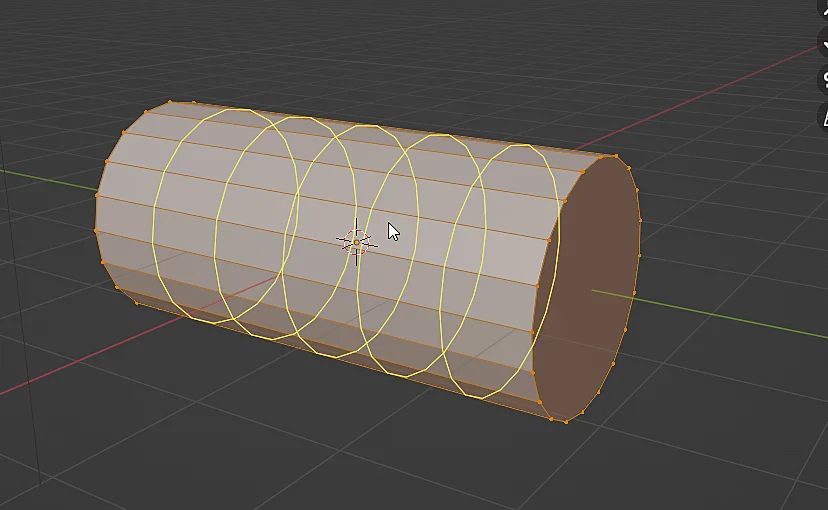 When we con­firm and cre­ate the edge loops, the win­dow shown in Fig­ure 4 appears in the low­er left cor­ner of the View­port win­dow, in which we can spec­i­fy the num­ber of slices and oth­er parameters.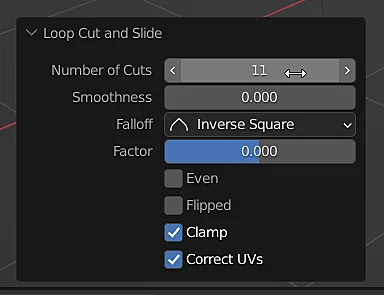 How to remove an edge loop in Blender
Now what we are look­ing for is to get rid of some edge loops but keep the shape of the object, we start by select­ing the edge loop we want to remove (lat­er we will see how to remove sev­er­al loops at once). A quick way to select an edge loop is to press ALT and click on the edge that is part of the loop we want to select, fig­ure 5 shows where I clicked and the result of the selection.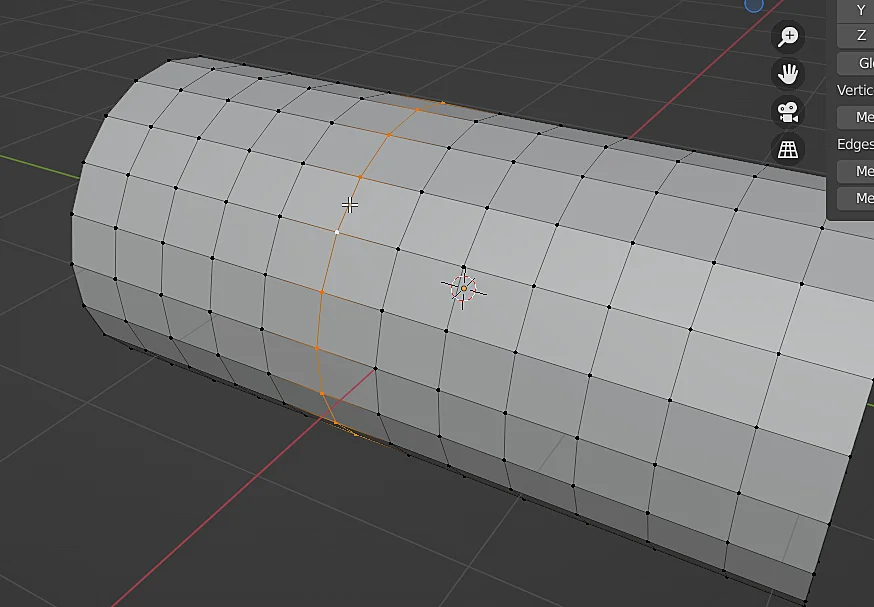 To remove those edges with­out leav­ing a hole in the mod­el what we have to do is to dis­solve those edges, so with the edges loop select­ed we press X and choose the option "Dis­solve Edges", this pro­duces the result of fig­ure 7.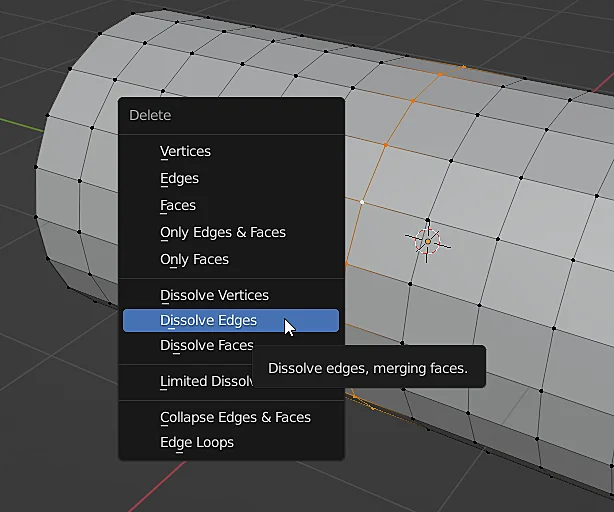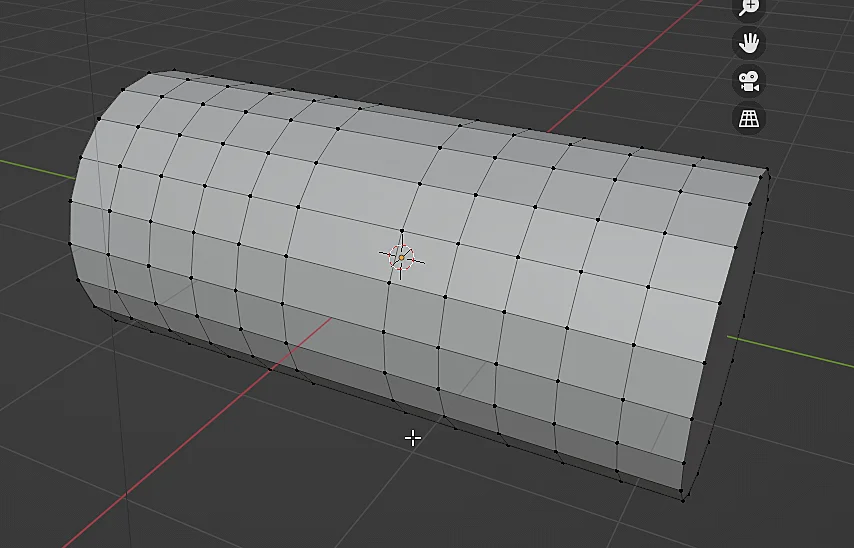 How to remove multiple edge loops in Blender at once
When we want to remove mul­ti­ple edges with the pre­vi­ous method prob­lems could arise if adja­cent edges are select­ed, as shown in Fig­ure 8, when try­ing to dis­solve two edge loops that are togeth­er the result is as in Fig­ure 9.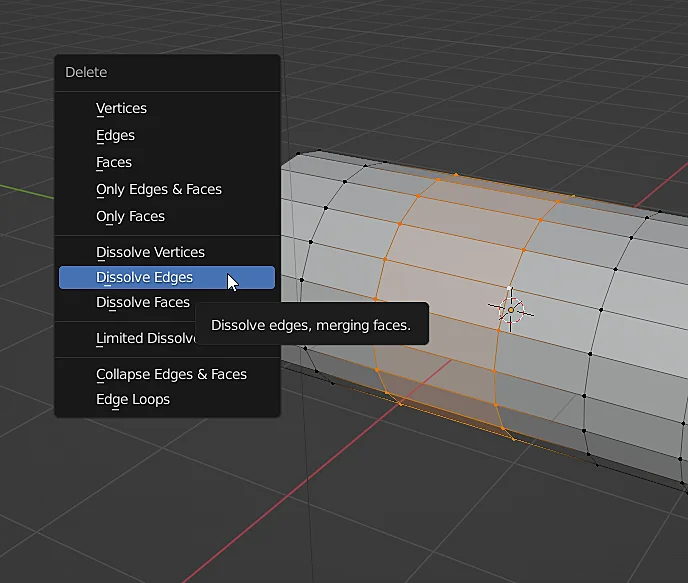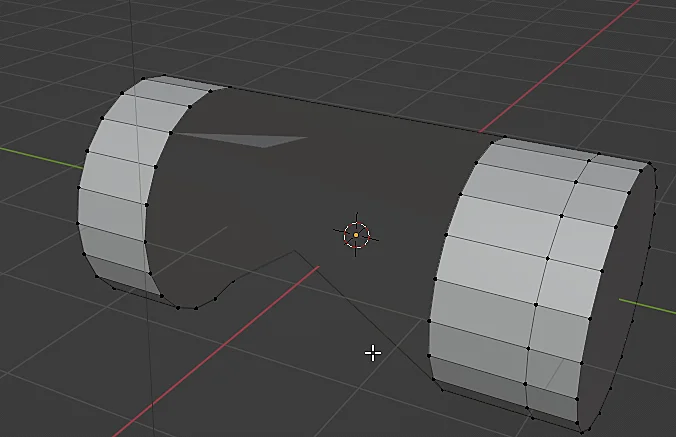 An alter­na­tive is to select edge loops leav­ing an inter­me­di­ate loop uns­e­lect­ed, as shown in Fig­ure 10.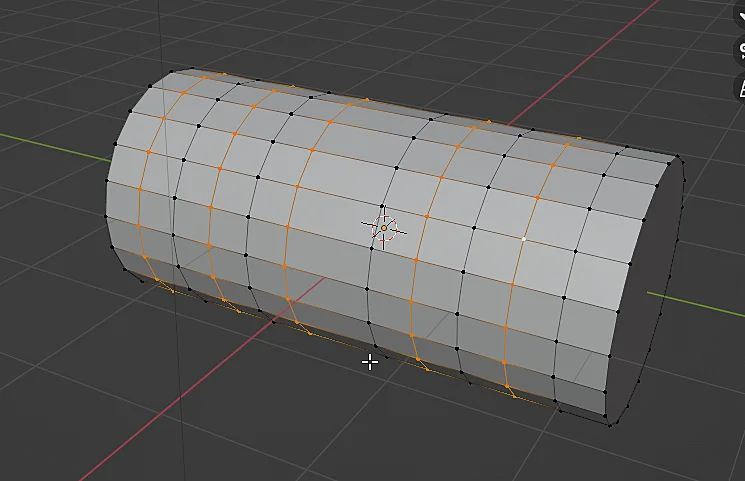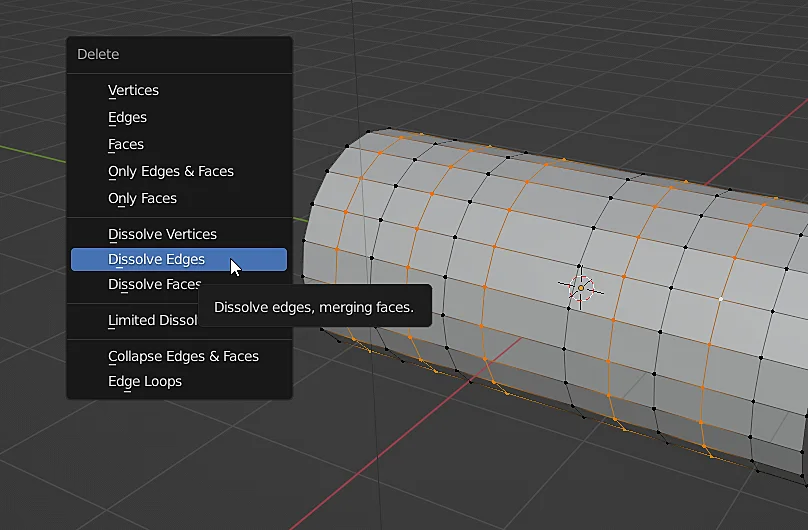 In this way the prob­lem of fig­ure 9 does not occur and the loops can be dis­solved cor­rect­ly, as shown in fig­ure 12.