Introduction
In this sec­tion you can find 3D mod­els of weapons to down­load and direct­ly import into Uni­ty, ready to use in your projects.
Depend­ing on the mod­el, some have tex­tures or anoth­er par­tic­u­lar feature.
The mod­els are in .fbx for­mat and can be import­ed direct­ly into the Uni­ty engine.
You can use these mod­els to build pro­to­types quick­ly. I hope you find them useful.
MOST SEARCHED VIDEOS FROM MY CHANNEL
Knife
A sim­ple knife to use in a hand or throw. The mod­el has PBR textures.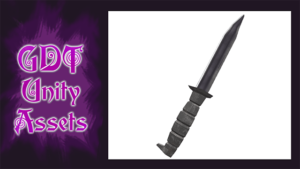 Ver­tices: 147 Faces: 144 Tex­tures: Yes
Katana
Japan­ese sword with PBR textures.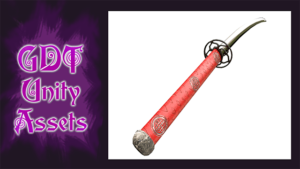 Ver­tices: 558 Faces: 574 Tex­tures: Yes
Short Shotgun
This mod­el short shot­gun comes in two parts, one the body of the gun and anoth­er the recharg­ing sys­tem. The mod­el has PBR textures.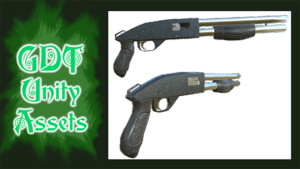 Ver­tices: 450 Faces: 404 Tex­tures: Yes
RPG‑7 — Rocket Launcher
This mod­el of rock­et launch­er is sep­a­rat­ed, on one side the body of the weapon and on the oth­er the pro­jec­tile. It also has PBR tex­tures made by me.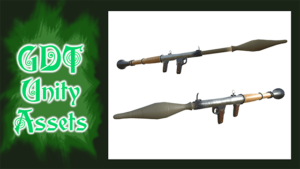 Ver­tices: 775 Faces: 694 Tex­tures: Yes
GDT Weapons — Rock­et Launcher