Introduction
In this article there are decorative 3D models to download and use in your projects at Unity.
For each model there are representative images and a brief description of the model, indicating data such as the topology and the quantity of materials.
The models are in .fbx format and can be imported directly into the Unity engine.
You can use these models to build prototypes quickly. I hope you find them useful.
Frames
This set of paintings is prepared for you to import it into Unity and you can put any image you want, as long as they are square or aspect ratio 16:9 or 9:16.
It also has several textures for the frames.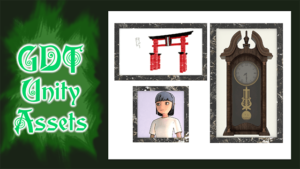 Vertices: 36 Faces:  27
Table
A simple table for 6 people with PBR textures.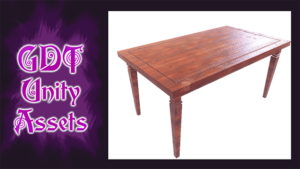 Vertices: 184 Faces: 186
Chair
A simple chair with PBR textures.
Vertices: 132 Faces: 88
Shelf – 4 Shelves
Shelf model with 4 shelves. In the download are included the 3 textures that are observed in the image.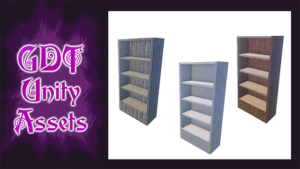 Vertices: 72 Faces: 55
Shelf – 3 Shelves and drawers
Shelf model with 3 shelves and a space for drawers or doors. This space is not functional, i.e. the drawers cannot be opened, it is only decorative. In the download come the two textures that are seen in the image.
Vertices: 68 Faces: 56
Chess Set
Set of chess pieces and table. Each piece is an individual model and can be given movement.
Vertices: 4169 Faces: 4102
Candlestick
Vertices: 256 Faces: 231